We just got finished with Skyler's fifth birthday party. My oh my where does the time go? Too much fun but it is hard to think of him being that old. I did a small "rockstar" themed banner for the big day. Which was too much fun.
On to my challenge layout. I really like this one. I was looking through pictures to do a sketch challenge the other night and ran across these. Olivia was just so sweet....
I am entering this at
Scrap It Girl
in the march recipe challenge. The recipe is one stamp, 2 punches and 3 papers. I was not sure if that was the max or min of each you could use so stuck strictly with the numbers.
I followed the March 2nd sketch in the
My Scraps and More sketch a thon
.
Here is the sketch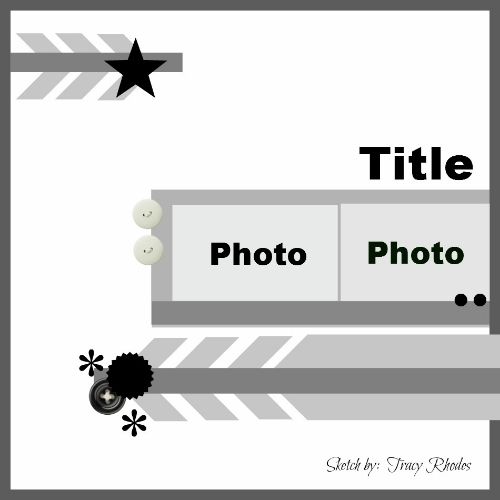 Here is my layout.
The details.
I used MME My girl for all the papers.
The flowers and dragonfly are woolies.
The gingham flowers were out of a 2$ grab bag from Michaels (love them!!)
Ok 1 stamp.. the orange chevrons are stamped with a small flower (this stamp was also out of a grab bag)
2 punches the border is punched with Martha Stewart scallops and the buttons were punched with a MS punch also.
And of course the 3 pattern papers were all My girl.
There was a "twist" for the sketch challenge to use 2 groups of 2 there are 2 woolie flowers and also 2 puffy flowers under the picture. Hope that counts.
Thank you for taking the time to visit my blog. Now head on over and check out both of these awesome challenges.
Have a blessed day.
Brenda